Neruda Screening Part of the 6th Annual UCLA Latin American and Iberian Film Festival
April 16 @ 6:00 pm
-
8:00 pm
Royce Hall 314,
Los Angeles

,

CA

90024

United States
+ Google Map
The Spanish and Portuguese department invites you to the "6th Annual UCLA Latin American and Iberian Film Festival Screening of Neruda"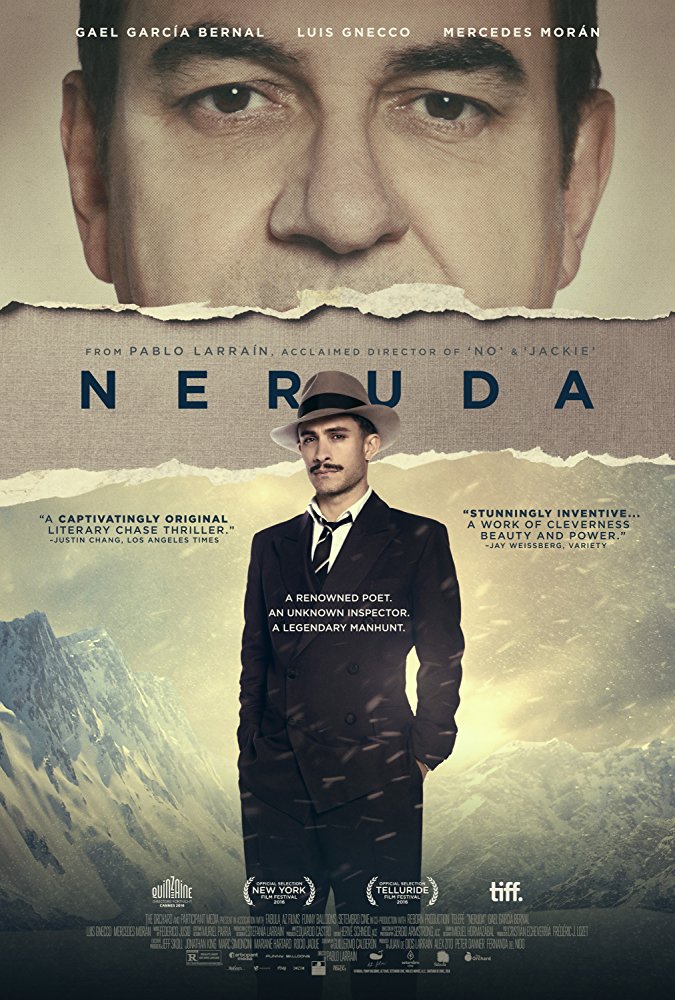 Date: Monday, April 16, 2018
Time: 6:00 PM – 8:00 PM
Location: 314 Royce Hall
Directed by Pablo Larraín
It's 1948 and the Cold War has reached Chile. In congress, Senator Pablo Neruda accuses the government of betraying the Communist Party and is swiftly impeached by President Gonzalez Videla. Police Prefect, Oscar Peluchonneau is assigned to arrest the poet. Neruda tries to flee the country with his wife, Delia del Carril, but they are forved into hiding, Neruda however, sees this struggle with his nemesis Peluchonneau as a opportunity to reinvent himself, He plays with the inspector, leaving clues designed to make this game of cat-and-mouse more dangerous, more intimate, In this story of a persecuted poet and his implacable adversary, Neruda recognize his own heroic possibilities: a chance to become both a symbol for liberty and a literary legend.
107 min | Spanish with English Subtitles
Sponsor(s): Latin American Institute, Center for Brazilian Studies, UCLA Alan D. Leve Center for Jewish Studies, UCLA Spanish and Portuguese, Pragda, The Ministry of Education, Culture and Sports of Spain, SPAIN arts & culture, Spanish Film Club, Melnitz Movie, Motus Sodalis, UCLA Graduate Students Association, Center for European and Russian Studies